THE KEY CHAIN
At Key Chevrolet of White River, we believe your purchase marks the beginning of our relationship not the end of it. As part of the Key Auto Group, we have facilities & resources to ensure your vehicle ownership experience is unlike any other.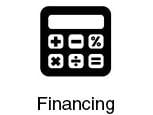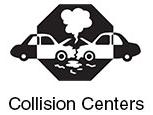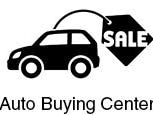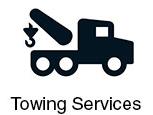 YOUR RESOURCE FOR EVERYTHING AUTOMOTIVE
At Key Auto Group, we know that caring for our customers is a whole lot more than selling you a vehicle. Our commitment to our valued customers goes far beyond putting keys in your hand. This is why our business includes everything you need to maintain your vehicle from the time you pull off of our lot. With 5 new and pre-owned auto sales locations, all with parts and service departments, five Key Collison Centers, extensive financing options for even the most challenged credit and 4 towing and auto detailing locations, we at Key have everything you need to care for your vehicle for as long as you own it. We even offer onsite replacement vehicle rental, a comfortable waiting area with free WiFi and extended hours to make servicing your vehicle as stress-free as possible. At Key Auto Group, 
"When your wheels hit the ground, we've got you covered."
KEY COLLISION CENTERS
Our expert staff at our 5 convenient Key Collision Centers will bring your car back to it's original pre-crash glory. With a commitment to professional repair and first class customer service we make the process of collision work as painless and quick as possible so you can get back on the road in the least amount of time. Domestics, imports, luxury, frame damage, paint jobs or dent repair; we do it all. Serving all of New Hampshire and Beyond.
Complete collision repair on foreign and domestic vehicles as well as light trucks

We work with all insurance companies

No appointment needed for an estimate

All workmanship guaranteed in writing, for as long as you own your vehicle

24 Hour Towing serving all of NH and long distance

Call 603-545-1173 for towing

Complete satisfaction and quality of repair is our priority
For more information regarding our Complete Collision Repair locations,
click here.
KEY TOWING SERVICES
Here for when you need it most, roadside assistance you can count on.
Imagine you are on your way home from a trip to the lakes or the mountains and you break down, get a flat or just plain stall out with a cold, old battery. Kids in the car, suitcases and gear and lots of stress. Who do you call? Key Towing, of course. 
With fast, attentive, careful quality roadside assistance and towing, when you call Key, you know you are in the best hands. That's why our reviewers say, "extremely fast, friendly, SAFE, and careful - top notch!!"  
Don't think twice in an auto emergency, call KEY, because "when your wheels hit the ground, we've got you covered."  
Key Towing - Call us when you need us, we will be there for you, fast! (603) 545-1173  
Email: towing@keyauto.com
KEY FINANCING
We finance your future, not your past. 
FINANCING FOR ALL CREDIT CATEGORIES
We have over 30 lending sources from conventional banks to credit unions to help process your loan. By offering a first-time buyer program and providing in-house financing, we at Key Chevrolet of White River are able to offer competitive finance terms for people with all credit types.  
SECOND CHANCE FINANCING
Let's be honest, life is not always a Sunday drive. Sometimes we hit bumps in the road. It happens. We understand, and we can help. In fact, purchasing a new or pre-owned vehicle is not only within your reach, it will help you to build good credit.
Our experienced and professional staff of Finance Managers are dedicated to getting you the car you want at a price you can afford. Let our financial team help you to get into your next car. It's a great way to repair your credit history while driving something you love.
 Simply click on the FINANCE APPLICATION, fill it out and a financial representative will contact you with your pre-approval within 24 hours.
NEED GUIDANCE?
Have questions about your financing options? Please feel free to e-mail or call one of our knowledgeable, helpful representatives for judgment-free assistance in getting you back on the road to good credit. Call 855-971-6125 to speak with someone today
KEY AUTO BUYING CENTER
Why Sell to Key Auto Group?
Get the most money, the quickest way possible

Simple information gathering process - no lengthy online questionnaires

Deal directly with a real human who lives locally and will meet you at your convenience
A brand you know and trust - Key Auto Group 
Our knowledgeable Key Auto Buyers will offer you a fair price based on both:
An evaluation of your vehicle using current market values

Your shared knowledge of the history and current condition of your vehicle 
So How Do I Get Started?
Please call or email one of our dedicated Buying Team members:

Once you make first contact to an individual buyer you may make arrangements to text/email/call with that individual to arrange the sale of your vehicle.

Jacob Lampert: jlampert@keyauto.com